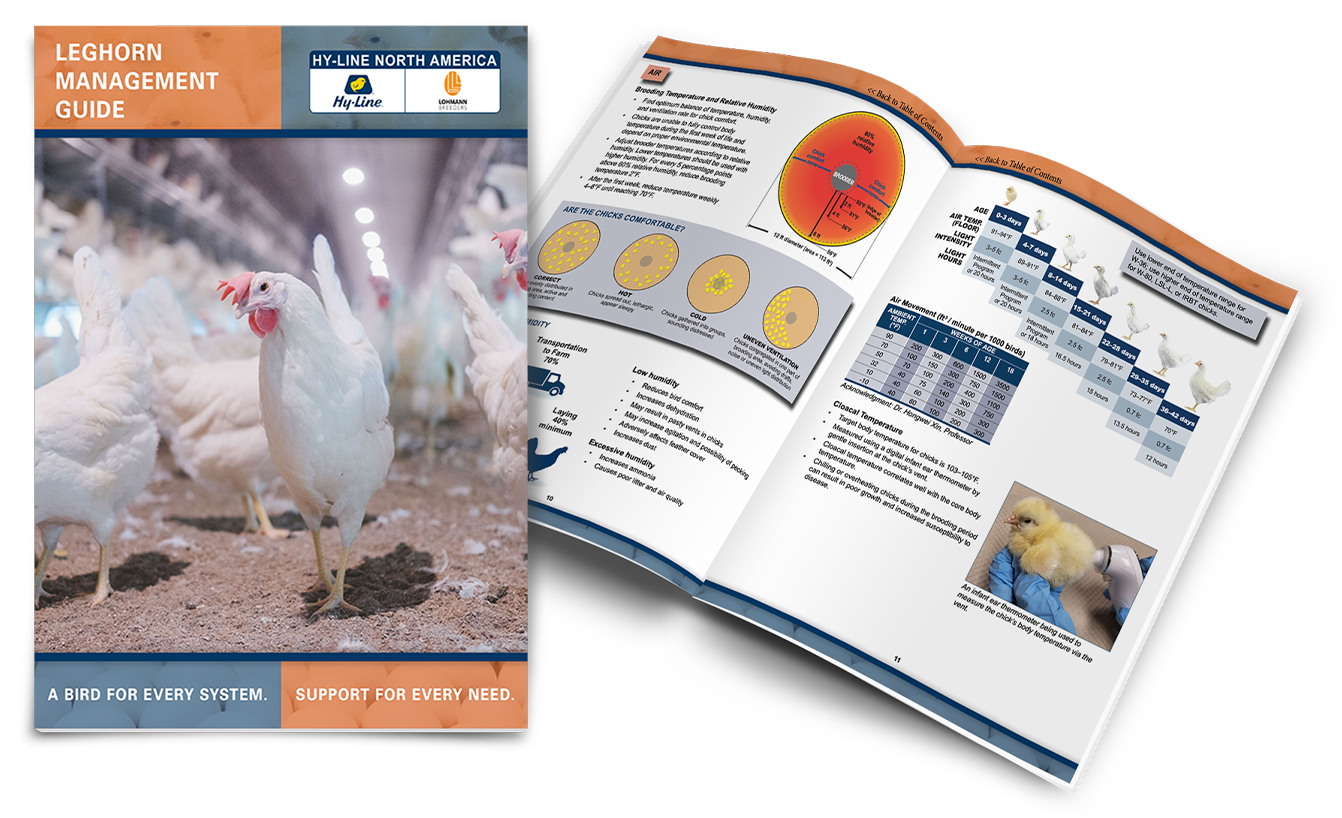 NEW LEGHORN CAGE-FREE MANAGEMENT GUIDE!
FOR W-36, W-80 AND LSL-LITE (Standards still in individual guides)
LINKS TO DOWNLOADS BELOW:

Proudly hatching the

highest quality chicks


for over 80 years!
With over 80 years of proven experience, our day-old chicks have the potential to grow into healthy and high performing layers. Through hard work and dedication, Hy-Line North America continues to deliver the highest quality day-old chicks to customers across the United States and British Columbia while maintaining the highest standards of animal welfare for all birds in our care.
To ensure we meet the needs of today's egg producer, we work with two of the most recognized and respected egg layer genetics companies in the world, Hy-Line International and Lohmann Breeders.
We offer both white and brown egg layer breeds sourced from Hy-Line International and Lohmann BREEDERS. We utilize nine hatcheries across the United States to deliver high quality chicks in a timely and efficient manner.
Technical services
The goal of the technical services department is to help our customers in the United States and British Columbia reach the full potential of their layer flocks. We accomplish this through farm visits, routine serology, technical schools, regional and company-specific seminars, along with tech bulletins and other helpful material.
ANIMAL WELFARE
We are committed to the respectful and humane treatment of all birds in our care.  Our employees and the network of our parent stock farms serve as advocates for animal welfare. To help ensure this, we have developed and implemented policies to cover all aspects of bird management.